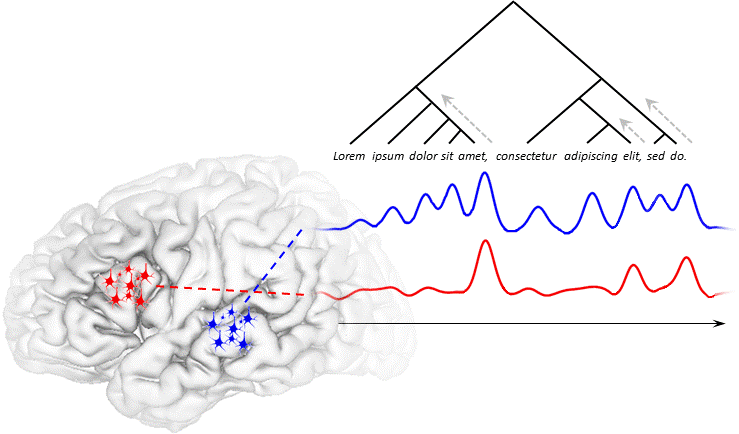 Welcome to the Nelson Neurophysiology Lab
Our lab takes advantage of opportunities to perform in-vivo intracranial recordings in human patient volunteers in order to study the neural basis of a key component of what makes us uniquely human- language. Our lab's approach makes the best use of a combination of superior technique and creative scientific interest to understand how the brains enacts the human language faculty.

We perform invasive experiments in patient volunteers recording local field potentials while patients perform language tasks, including using stimulation to causally study the human language network. We are interested in complementing this research with noninvasive techniques (TMS, MEG, EEG, lesion-symptom mapping). The Nelson Neurophysiology Lab is in the Neurosurgery Department in the University of Alabama at Birmingham (UAB). We collaborate closely with neurosurgeons and neurologists at UAB, making use of the rich patient resources UAB offers to study language in the brain.
News
Congrats to Bryant Barrentine whose poster won 1st in his division in the
Spring 2023 Undergrad Research Expo!
Funding
NIH NIDCD K01 (DC019265)
UAB Faculty Development Grant
We are interested in the neural basis of both linguistic syntactic structure-building and semantic representation, studying primarily language comprehension as opposed to production. Our work focuses on basic science research with applications towards patient treatment and brain-machine interfaces in mind. We are also interested in computational studies of language, artificial intelligence applications of language, and bridging the gap between language models and experimentally-obtained neural data.